2015
The company was founded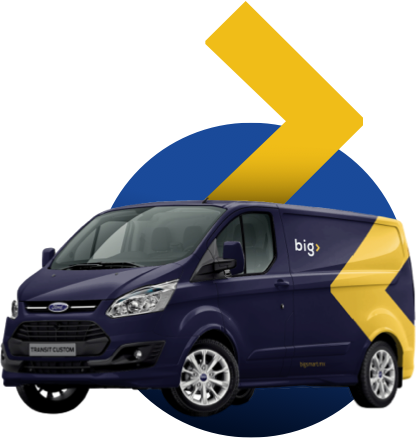 Big was born in 2015 distributing last mile parcels. After two years and significant growth, the opportunity to invest in technology is seen to offer a better service, streamline and digitize the operation process.
That's where Big Smart was born! Business intelligence. An in-house SAAS is developed with the latest technology and the business model is transformed.
Today it is a different Big, which feeds and walks on technology, positioning itself as an important player in the market, offering the best technological solutions and placing itself at the forefront of the logistics sector.
Provide comprehensive and innovative solutions in logistics and last mile transportation allowing our clients to implement smart solutions.
To be the leading company in logistics technology to streamline the operation and last-mile delivery of our clients.
We never settle; we challenge our ideas in everything we do to better meet the needs of our customers.
We are driven by innovation
We are visionary, creative, and constantly innovate to stay ahead of the curve.
We operate with transparency
We foster a culture of ethics and transparency by acting with honesty and integrity in everything we do.
The Client is our reason for being; we focus on listening to you to give you exceptional solutions and results that exceed your expectations.
Above all, we are a team. That means we take care of each other, act empathetically, treat each other with respect, and of course we have fun.
We take care of the planet
With the help of technology, we are committed to creating a socially responsible, purposeful company that has a positive impact.
We stand out for being the best at what we do and being a source of inspiration for others.
Optimizing
logistics with
technology.